Legal Notice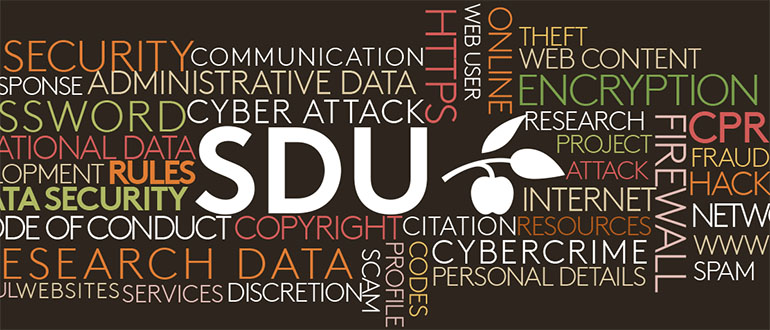 Legal Notice
v1.1 - Date: 22.04.2021
This Legal Notice governs the use of this website.
You must read this document carefully.
"SDU Lite" refers to:
This website, including its subdomains;
The service provided on SDU Lite;
Any applications, sample and content files, source code, scripts, instruction sets or software included as part of the service, as well as any related documentation.
SDU Lite is provided by:
The University of Southern Denmark,
Campusvej 55, 5230 Odense,
Denmark
Contact email: sdurioanalytics-contact@sdu.dk
Terms of use
By using SDU Lite, you confirm to meet the following requirements:
You must have a validated ORCID registration, a verified email address visible to "everyone" on your ORCID profile and at least one work visible to "everyone" on your ORCID profile;
You must be recognized as an adult by applicable law.
Account termination
You can terminate your account and stop using SDU Lite at any time by directly contacting SDU Lite at the contact details provided above in this document.
Account suspension and deletion
SDU Lite reserves the right to suspend or terminate your account at any time and without notice, at SDU Lite sole discretion, in these cases:
you have violated this Legal Notice; and/or
your access or use of SDU Lite may cause injury to SDU Lite, other users or third parties; and/or
your usage of SDU Lite may cause violation of law or regulations; and/or
in case of an investigation by legal action or governmental involvement; and/or
the account or its use is deemed to be, at SDU Lite sole discretion inappropriate or offensive or in violation of this Legal Notice.
The suspension or deletion of your account shall not entitle you to any claims for compensation or damages.
Acceptable use
By registering and using SDU Lite you shall be deemed to accept these conditions of use:
You shall not use SDU Lite for any unlawful purpose and not (attempt to) breach or circumvent any administrative or security controls.
You shall respect intellectual property and confdentiality agreements.
You shall protect your access credentials (e.g. private keys or passwords).
You shall immediately report any known or suspected security breach or misuse of SDU Lite or violated credentials to SDU Lite through the contact detailed in this document above.
Use of SDU Lite is at your own risk. There is no guarantee that SDU Lite will be available at any time or that it will suit any purpose.
Logged information is used for administrative, operational, accounting, monitoring and security purposes only.
Resource Providers are entitled to regulate, suspend or terminate your access, within their domain of authority, and you shall immediately comply with their instructions.
You are liable for the consequences of violating any of these conditions of use.
Service termination
SDU Lite can be discontinued at any time without prior notice. Your account and data will then be deleted and you shall not be entitled to any claims for compensation or damages.
Using our services
Unless otherwise set out herein, content comprised within SDU Lite, including text, graphics, user interfaces, visual interfaces, photographs, trademarks, logos, videos, audio, images, applications, programs, computer code and other information (collectively, the "Content"), including but not limited to the design, layout, "look and feel" and arrangement of such Content, is owned by SDU Lite, its licensors or its content providers and is protected by copyright, trademark and other intellectual property and unfair competition laws.
Except as otherwise provided in any additional terms for SDU Lite, you may print or download Content from SDU Lite for your own personal, non-commercial, informational or scholarly use, provided that you keep intact all copyright and other proprietary notices.
You may not copy, display, distribute, modify, publish, reproduce, store, transmit, post, translate or create other derivative works from, or sell, rent or license all or any part of the Content, or products or services obtained from SDU Lite, in any medium to anyone, except as otherwise expressly permitted under these Legal Notice, or any relevant license or subscription agreement or authorization by SDU Lite.
You may not reverse engineer, disassemble, decompile or translate any software in the Content, or otherwise attempt to derive the source code of such software, except to the extent expressly permitted under applicable law, without our prior written permission. You may not engage in the systematic retrieval of Content from SDU Lite to create or compile, directly or indirectly, a collection, compilation, database or directory without our prior written permission. You may not use any robots, spiders, crawlers or other automated downloading programs, algorithms or devices, or any similar or equivalent manual process, to: (i) continuously and automatically search, scrape, extract, deep link or index any Content; (ii) harvest personal information from SDU Lite for purposes of sending unsolicited or unauthorized material; or (iii) cause disruption to the working of SDU Lite or any other person's use of SDU Lite. If SDU Lite contains robot exclusion files or robot exclusion headers, you agree to honor them and not use any device, software or routine to bypass them. You may not attempt to gain unauthorized access to any portion or feature of SDU Lite, any other systems or networks connected to SDU Lite or to any SDU Lite server, or any of the products or services provided on, accessed from or distributed through SDU Lite. You may not probe, scan or test the vulnerability of SDU Lite or any network connected to SDU Lite or breach or attempt to breach the security or authentication measures on SDU Lite or any network connected to SDU Lite.
You may not, without the approval of SDU Lite, use SDU Lite to publish or distribute any advertising, promotional material, or solicitation to other users of SDU Lite to use any goods or services. For example (but without limitation), you may not use SDU Lite to conduct any business, to solicit the performance of any activity that is prohibited by law, or to solicit other users to become subscribers of other information services. Similarly, you may not use SDU Lite to download and redistribute public information or shareware for personal gain or distribute multiple copies of public domain information or shareware.